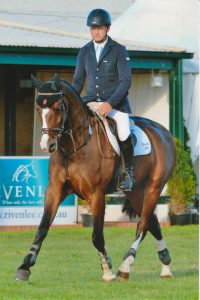 Performance Horse Training
Paul takes horses for training and competition. Paul prides himself on providing horses with the correct flat work. To compete in any discipline all horses require a good solid flat education, from moving forward off your leg, in a soft frame through to all lateral work, counter canter, flying changes etc. We can also provide pole work, gymnastic jumping exercises through to taking them out and exposing them to the competition arena. We are also able to free school horses in our rubber lined oval yard.
We are able to transport young horse's safely and give them good experiences when they go to new places, in the practice and competition rings. We also take horses of all levels to be campaigned on a long term basis. We travel throughout Australia competing at all the top competitions and aim to realise your horse's full potential.